Posts in This book would be better if it was wrapped in bacon
I wrapped myself in bacon yesterday for a phone interview with Mpls. St. Paul magazine.
I was, I'm sure, delicious.
She wanted to talk about the new book but I wanted to talk about the last episode of Long Island Medium.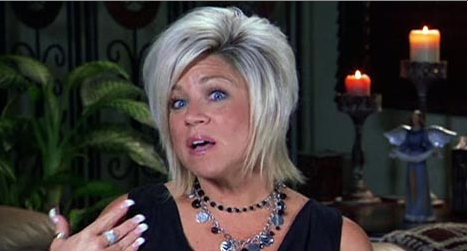 She said she was too "busy" to talk about what I wanted to talk about. What? Too busy to care??
Moving on:
Zeichen Press found a new intern and she already promised to fold my laundry. I'll give her this new card as soon as she puts my clothes away:
I live on a farm so I can swim through my gold coin-filled silos like Uncle Scrooge McDuck. My latest money-making scheme is sure to fill its very own silo: A downloadable collection of our cards turned cartoons!
I've requested that royalties be paid in gold doubloons.