Posts in St. Paul Cathedral
If only I could play an instrument or sing or get along with a group of people, I would release an album full of music. I can't do any of those things and so I stand
in my Fortress of Solitude and name imaginary albums. This has been going on for, like, 20 years. Here are a few:
• Liar, You've Never Seen the Moon
• Please Don't Drive Away, My Leg is Hanging Out of the Car
• Why Don't You Need My Wagon?
• That's Not Cake (Don't Eat it)
• He Tries To Control Me With His Eggrolls
And so on.
I will eventually take it a step further and design the album art – a band will come to me and select one and most likely it will go double platinum. I'm pretty sure that's the way it works.
—
My sister's wedding was on Saturday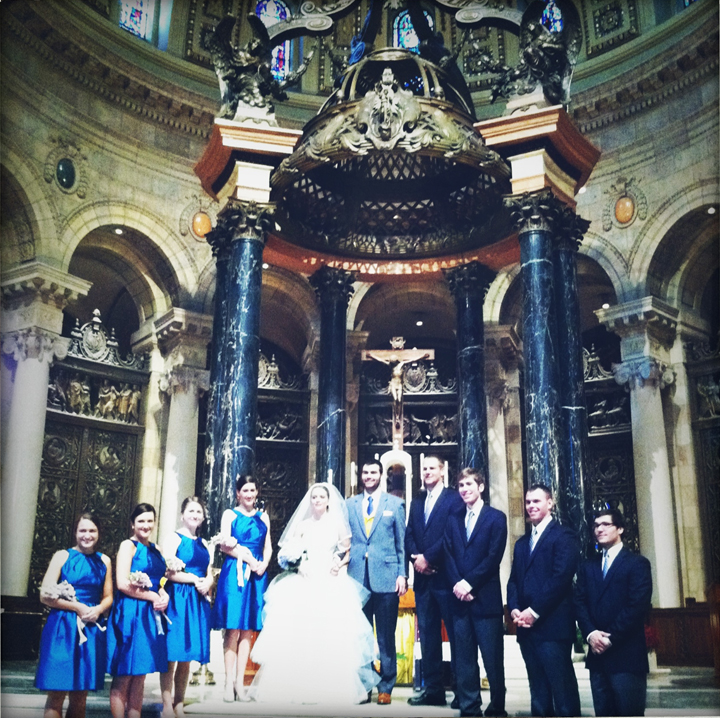 and I cried like a baby because I felt nostalgic.
My sister used to watch Lamb Chop's Play-Along and I really miss Sherry Lewis.
After the ceremony, I dried my eyes and went to the party. There was a lot of drinking and a lot of dancing. And this album cover was created:
I think it would be good for a funk metal group or maybe spoken word.
I won't try to fight it – and why should I?
My youngest sister 
(why is she so angry all the time??) is getting married this weekend and I designed/Jen printed some invitations for the blessed event.
The event will be very celebrity-heavy. By "celebrity" I mean "family." It will be full of family. You can crash the wedding if you want – but no pictures. Just kidding. Take pictures – I can't stop you.