My brother played with Legos. The scowl on his face said, Do Not Disturb (I only tried once). His creations were not cute and were not meant for display. There was no absent-minded pawing through the bin – locating the correct piece was serious business and filled with stern determination.
I tried to play like that but I just couldn't.
I'd happily organize my little water color trays, wiping excess paint off the tray — rinsing cups, organizing markers in a rainbow spectrum. Finished paintings would be rushed to my parents – and nothing was finished without seeking reaction.
I still seek the reaction but I'm not sure where that tidy part of me went: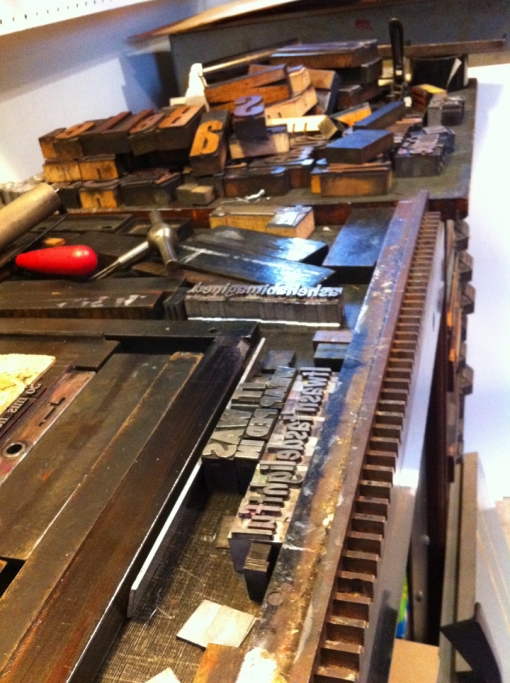 I blame the interns. Their willingness to follow orders handicapped me. And without an intern (Summer is over – do you hear me?? OVER.) I'm left to make my own lattes and paw through piles of type.